First Baptist Church of Smithfield, N.R.H. Texas
Welcome To FBC Smithfield's OLD Homepage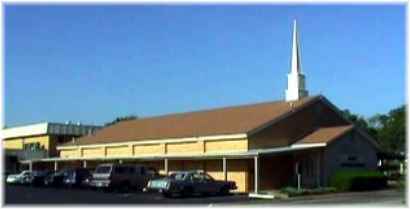 FBC Smithfield
7912 Main St. in the north part of North Richland Hills, Texas; in the old Smithfield Community.
We'd LOVE some feedback!!!
Visit the new site and drop us a note to tell us you visited and if you liked the site or not, was it helpful, etc.
And remember, I'm an AMATEUR!!!
Pastor Clark and Marney Dunlap
In front of Spokane Airport in 2002